Last Updated: August 5, 2021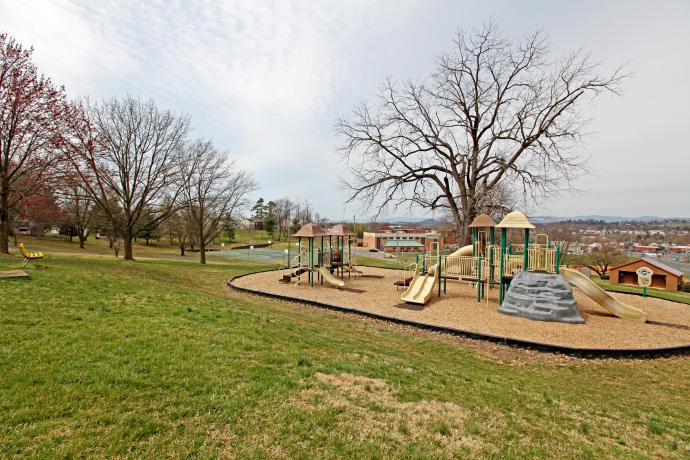 431 East Washington Street
Harrisonburg, VA 22802
Visit the City's Coronavirus COVID-19 page for the latest updates.
Located on East Washington Street, Ralph Sampson Park covers 31 acres. The park has two picnic shelters, restroom facilities, three basketball courts, playground equipment, a sports field, and a Futsal Complex. A natural surface walking trail (0.3 miles) runs through the park as well. This park surrounds the Lucy F. Simms Continuing Education Center.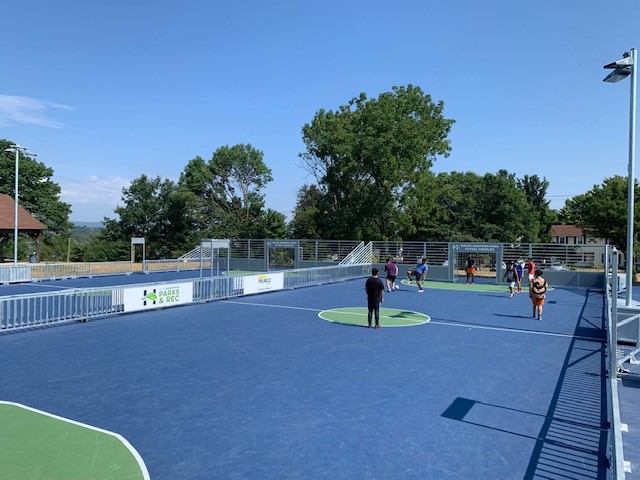 The Ralph Sampson Futsal Complex was constructed in 2021 and is located at the upper portion of the park.  The dual-court complex is available for recreational open-play activities (weather permitting).  Lights are on until 10:00pm nightly. Leagues or tournaments are prohibited without a Department issued permit.  Visit our Futsal page for additional details, and future projects. 

[7.5MB] 2008 Ralph Sampson Master Plan