Last Updated: June 22, 2021
The Harrisonburg Parks and Recreation offers various opportunities for pickleball play within our city parks and recreation facilities.  Pickleball is one of the fastest growing sports, and we will offer several indoor and outdoor opportunities to play the sport throughout the year.  Pickleball is a great way to meet new people, and all skill levels are welcome.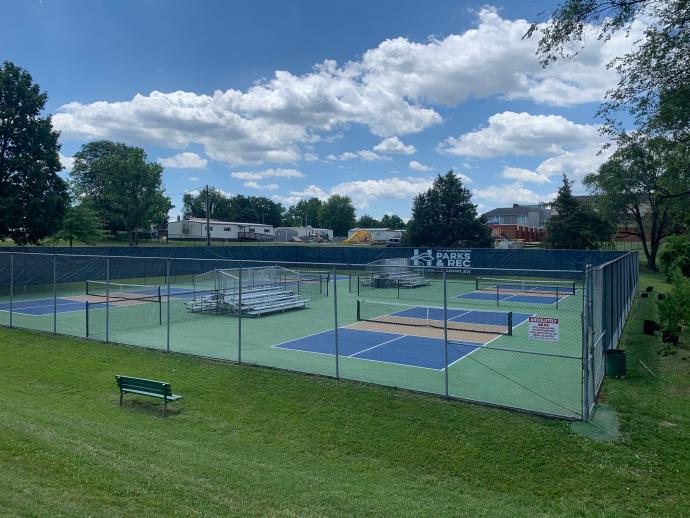 Outdoor Pickleball Complex

Courts are open at Morrison Park on a first come, first serve basis.  This complex has four courts designated only to pickleball.  Equipment will not be supplied, participants must supply their own.  Thanks to the Rotary District 7550 Area 3 for their contributions to this project. 
Join the local social group, Pickleball Hburg for designated open-play time during the scheduled time below.  Contact the group via email at pbhburg@gmail.com. 
Monday:  5:30pm-7:30pm
Wednesday:  5:30pm-7:30pm
Saturday:  9:00am-12:00pm